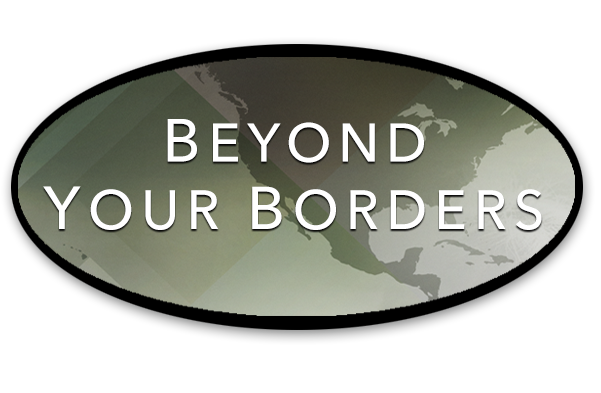 [sm_empty_space height="90″]
Sharing a Special Love with the World
[sm_separator style="sm-style-diamond" align="sm-center" color="sm-primary"]
BEYOND YOUR BORDERS 3-Volume Series
[sm_empty_space height="20″][sm_column_text]
A COMPREHENSIVE EXAMINATION DISCOVERING THE HEART OF MISSIONS
Building a Difference has been given an extraordinary opportunity, and we inviting you to partner with us in our most ambitious project yet – Beyond Your Borders, a powerful, three-volume series discovering the heart of missions.
The groundwork for developing these stories has already begun, including years of careful research of missionary teams and projects. This work has allowed us to establish strong and lasting partnerships, here at home and around the world, in places such as Honduras, East and West Africa, India, Thailand and the Philippines to name a few.
Our goal with Beyond Your Borders is to create a comprehensive examination of local and global missions to effectively educate, awaken, and provide fresh, exciting opportunities to join in the Great Commission like never before.
If our partnership goals are reached, full production can begin and we can bring these stories to the world.
[/sm_column_text]
[sm_empty_space height="20″][sm_button size="sm-size-xl" align="sm-center" style="sm-style-white" color="custom" css_animation="fadeIn" uppercase="true" link="http://buildingadifference.com//beyondyourborders" custom_color="#136870″]LEARN more about the production & WATCH exclusive previews![/sm_button]
[sm_empty_space height="20″]
[sm_image align="inline" action="sm-action-image" css_animation="fadeInRight" image="2935″ css=".vc_custom_1459202447207{padding-top: 0px !important;padding-right: 0px !important;padding-bottom: 0px !important;padding-left: 0px !important;}"]