– Movements of Compassion Tour –
So…What's the story behind that RV??
Partnership Development Coordinator Dianne Rigby was invited to meet with LightMedia Industries, who really caught the vision on what was behind the idea of an RV tour, discovering American missions. As a result, they offered to help community its message on a whole new level.
"When Dianne shared her heart about Building a Difference, it really touched us," explained David Schumaker, CEO/LightMedia Industries. "When we heard her vision about helping children and really encouraging them…that was enough for us. We were sold. Whatever we could do to help with this project, we want to."
David shared that statistically speaking, one of the most effective ways to reach the greatest amount of people is vehicle wrap advertising. So Light Media Industries offered to help communicate the message of the tour through a donated vehicle wrap for the RV!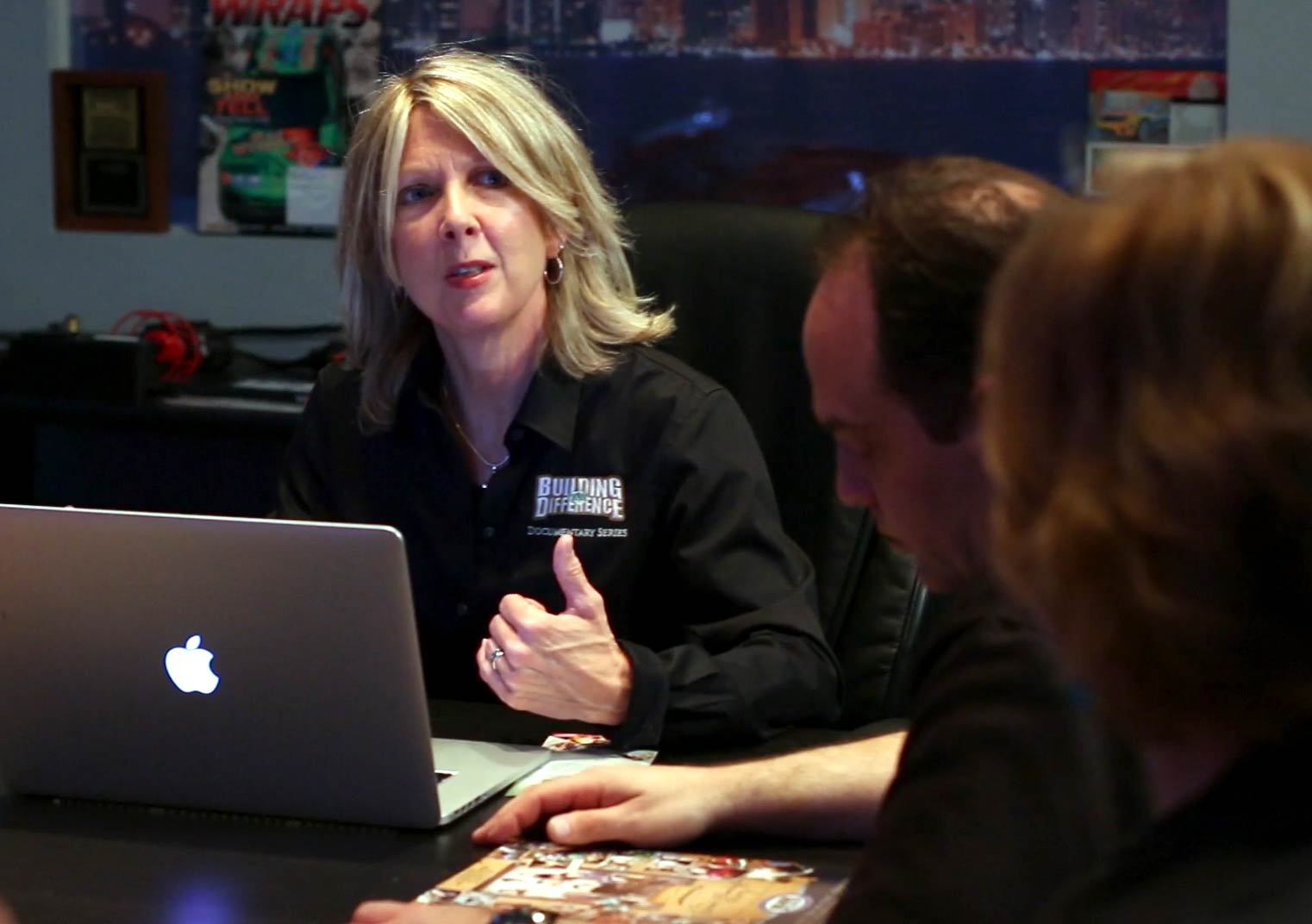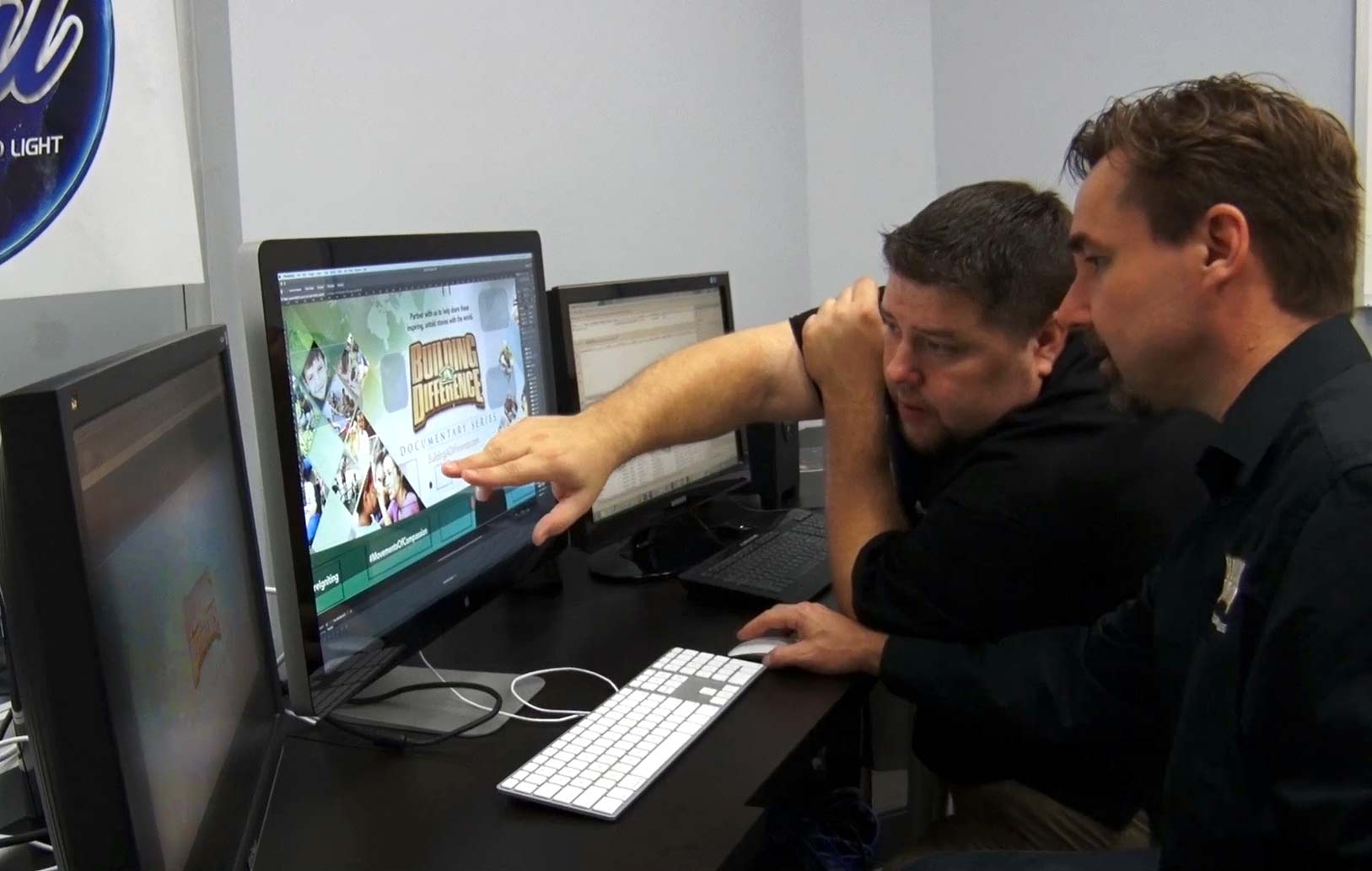 "It usually takes 6-8 weeks to make a custom sign that size," explained Damian King, VP/Dir. of Operations. "You work with the artist and the installer to determine the biggest challenges of the vehicle…how it will lay out."
Once those decisions are made and the artwork design setting is complete, the printing process begins. "We used a 3M product, pretty much the most expensive on the market, Damian continued. "We load it into the machine and prints a line at a time. We will actually print the entire 150-foot roll at one time, and then switch it out and print the other side of the vehicle."
The lamination process then begins, which adds a UV protective coat which allows it to last 3-5 years through normal weathering. They cut out all the pieces, and then start applying it to the RV.
Once the RV is prepped and washed, LightMedia is ready to hand the project over to the installer. Raymond Serpa, Owner/RL Graphics, is Light Media's premiere wrap artists and was specifically selected for this job.
"We measure each panel individually and then mark it on the vehicle, so we know exactly the placement on every panel," Raymond explained. "Once we've decided the placement is correct, we'll start on one end and slowly work one panel at a time."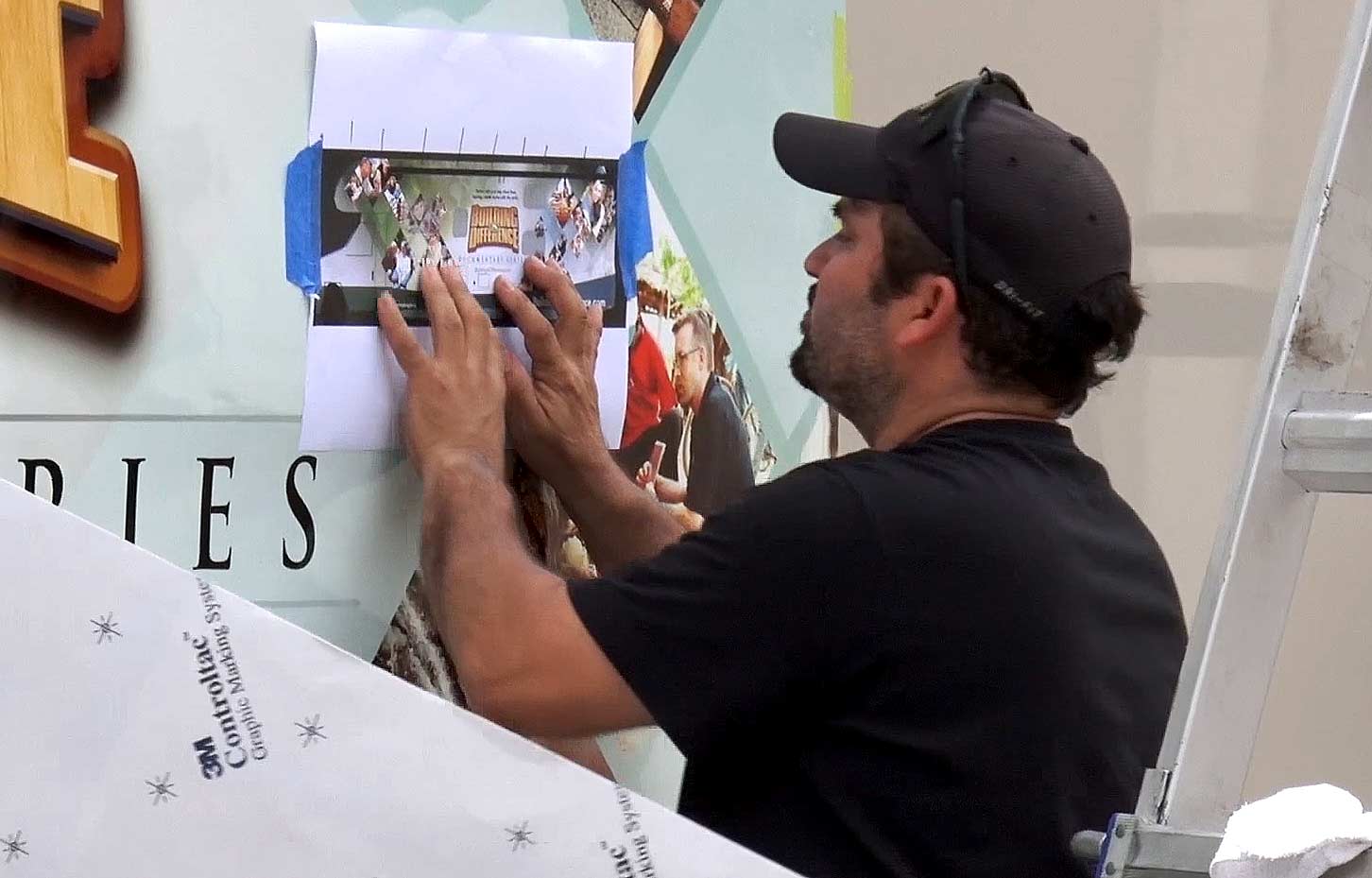 From time to time we do jobs like this where there is not just an advertisement, there is something behind it…something that's going to help other people. We get excited about that."

Raymond Serpia, Owner/RL Graphics