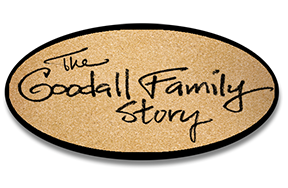 Episode Clips & Extras
Watch Episode Clips, Bonus Features & Behind-the-Scenes!
While Kollin and Karen wait for test results to come back, they have a little fun behind the scenes!
Uncle Dave gives the boys' basket ball net an extra touch…or 2!
Karen Goodall, Bill Wilson & Don Wilford are interviews on the Cindy Graves Show about the Goodall Family Premiere Event.