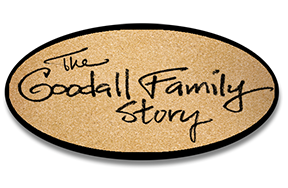 Episode Previews
Enjoy previews & special features. Full episodes available very soon!
While construction still moves fast and furious, Kenny and the family get taken on a surprise trip…and they watched as Kenny was brought to tears.
Time is running out and last minute changes are making things challenging in order to beat the clock on this final stretch to the finish line.
The day has arrived and Builders Care designers and volunteers are racing the clock to get the Goodalls home finished in time for their arrival!
Three days after the homecoming, the Goodall family's story takes an unexpected turn with Kenny's oldest son Kollin.