Kollin's bone marrow transplant from his sister Kaley was a success. After three months of taking medication, wearing his mask and doing everything the doctors prescribed him to do, the 100 days of recovery were almost up, and he was ready to begin his life again.
Unfortunately, the doctors discovered that his leukemia had returned, and he had probably only a few weeks of left of life.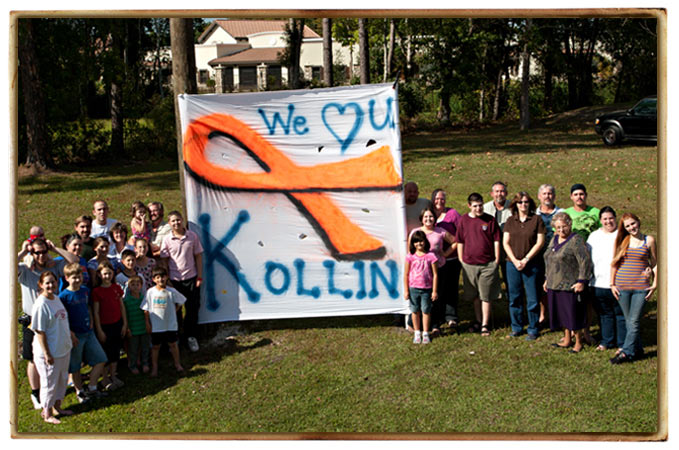 I was expecting something like 6 months, a year at most…I didn't expect them to say one or two weeks."

Kollin Goodall
Everyday the family was flooded with visits at the house. Karen thought it was very important to have his friends around him as much as Kollin wanted them to be.
This began a journey of soul searching not only for Kollin, but for the rest of his siblings. He started re-examining his life, things that he wished he had done, and what kind of things were most important.