In between hospice nurse visits and attending to the other children's needs, Karen continues to struggle daily with the progressive phases of Kollin's leukemia…but with much patience, faith and courage.
In the meantime, because everyone knew that Kollin wouldn't be here much longer, so many people began asking themselves what could they do to make these last days special for Kollin.
He started talking about all these things that he has always looked forward to doing…he started thinking about those things and listing them out."

Karen Goodall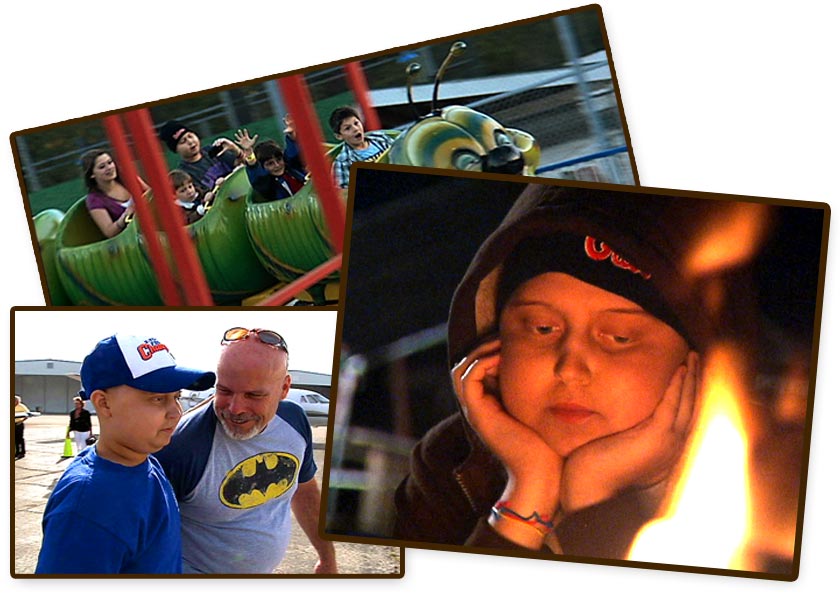 The Make-a-Wish Foundation and similar organizations contacted Karen about some of the things Kollin had always wanted to do., and the local community came together with creative ideas.
Kollin suddenly found himself at high speeds on the ground to high altitudes in the sky and everywhere in between.
Lasting were being made with his family and friends, and Kollin started waking up in a way he had never had a chance to before.