Kollin continues his adventure with his family and friends, including an unexpected gift his community college and a special ride in style for lunch with his friend Chris Simons from Builders Care.
But to everyone's surprise, what was supposed to have been just a few weeks left for Kollin, turned into much longer.
The doctors gave me two weeks, and tomorrow it will be six weeks."

Kollin Goodall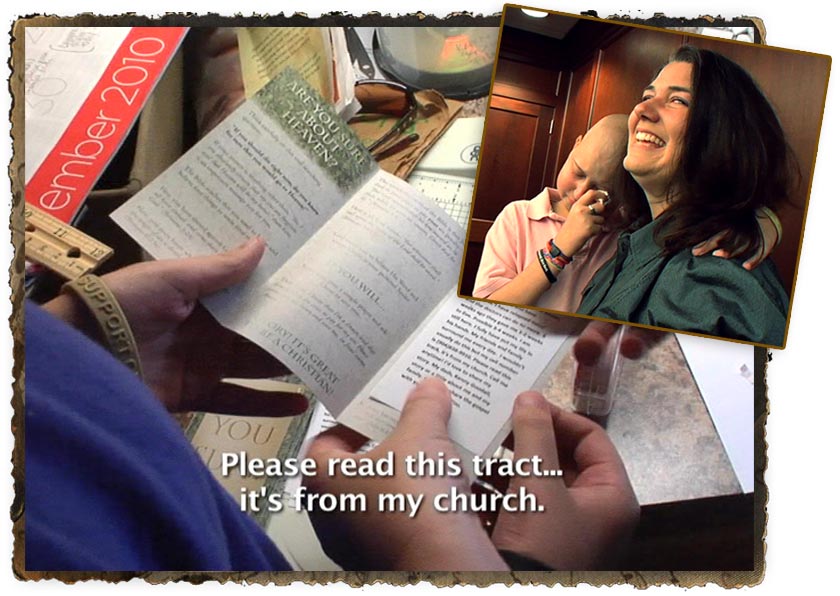 The energy that Kollin still had was inspiring to a lot of people. After spending many weeks living life in 5th gear, and literally on the racetracks as well, Kollin's perspective on things started to evolve.
During this newly found time, Kollin began believing that he had more to do. "He decided at that point to have the will to live," shares Karen. He spent a lot of time in deep thought and eventually typed up his story and testimony. He printed them out, inserted them into small Gospel tracts and began to hand them out everywhere he went.
He wanted to make sure people knew some of the things he had been going through and how God was using his and dad's illness for a much bigger plan.
"It makes you examine your own life. If this little boy is that determined, and he wants God to use him so bad, and he wants to make the most of every day that he's got…it gets us thinking, are we making the most of every day we've got?"

David Beecher, Associate Pastor, Millcreek Baptist Church