Oh no. No. Always at the end…always. There's always got to be a curve ball."

Tim Anderson, Construction Manager, ICI Homes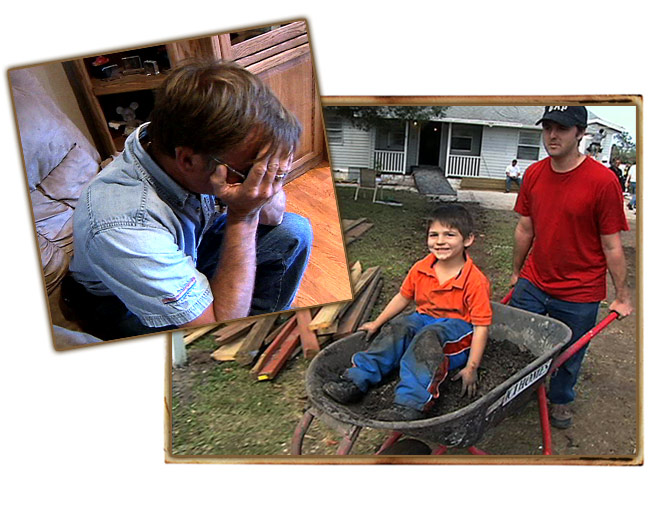 Construction manager Tim Anderson loses his patience when Bill Wilson suggests another last-minute change as the Builders Care designers show up with a truck full of new items!
Landscaping is going in, Chris and Julie work on the boys' backyard surprise, and Don Wilford' obsession with Kimberly the rabbit starts to worry a few people.
Volunteers take time to share from the heart what this experience has meant as they've gotten to know and spend time with Kenny and his family.
A wise man once said, 'There is nothing more powerful than the heart of a volunteer'."

Chris Simons, Exec. Director, Builders Care