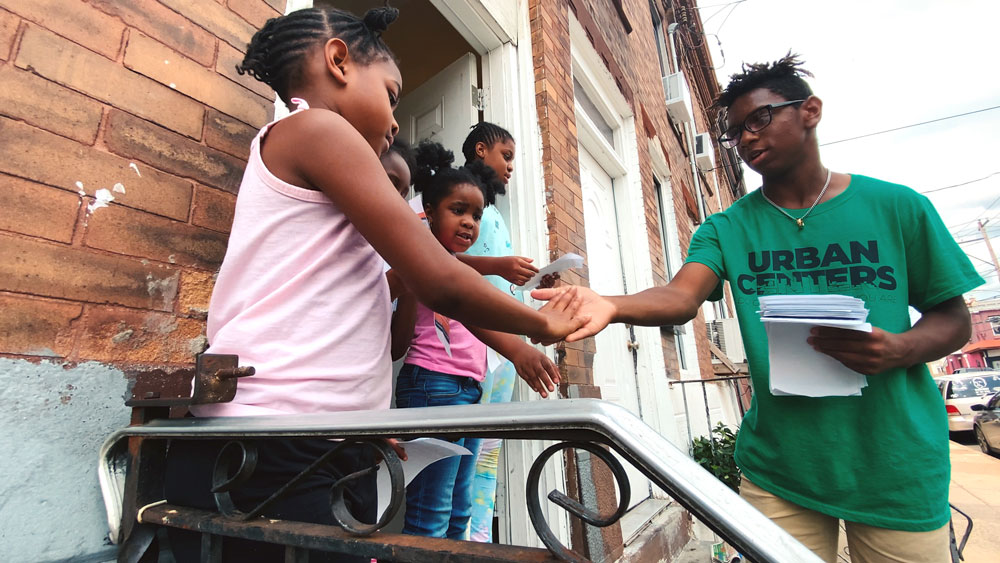 Volunteers invite families of Kensington, Philadelphia, to a week-long outreach event in McPherson Square.
Building a Difference helped launch nine days of creative missions and community outreach in Philadelphia neighborhoods during Jesus Week Philly in July 2021. This marks the first year that outreach initiative reaches into the Philadelphia Metro area.
"This is all part of an effort to help change the narrative in Philadelphia and celebrate the grassroots heroes out there every day, every week, every year in the most challenged neighborhoods in the city," explains Mick Richards, Exec.Producer/Director.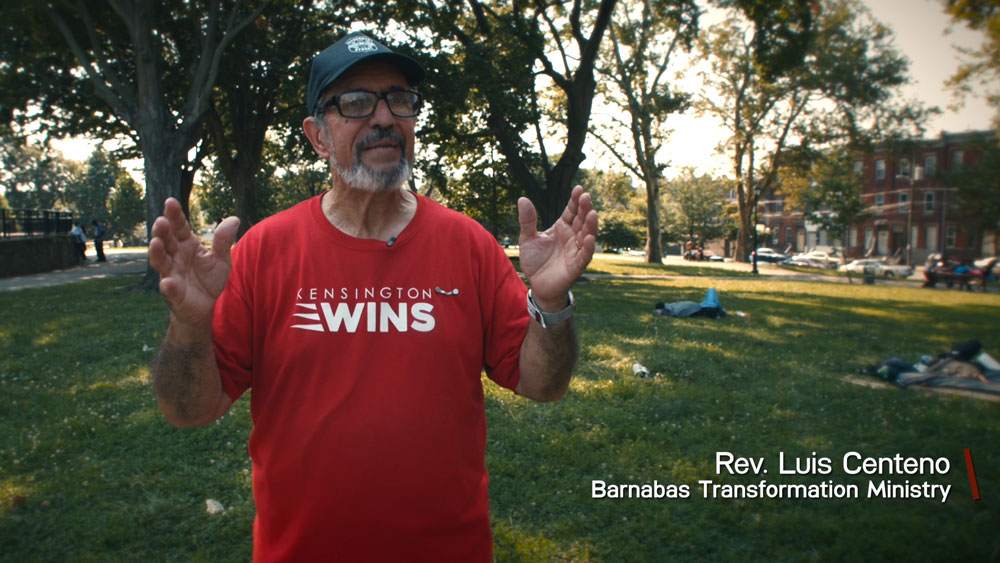 Pastor Luis Centeno explains the week-long intiative to change the atmosphere in Philadelphia's worst area.
Building a Difference film team captures the hearts of the volunteers.
Jesus Week is quickly becoming known as "one of the largest outreach initiatives in the northeast" according to many leaders as the movement partners with hundreds of organizations to launch creative outreaches all throughout the NY/Philly Metro areas. Any organization or ministry that will register a creative event or initiative in their community will receive thousands of free outreach resources.
The summer of 2021 saw the launch of the movement in Philadelphia. For nine days, organizations across the Philly/Camden Metro united together to bring love and community relief to their neighborhoods. Initiatives included children events, youth events, concerts, talent shows, kids clubs, boxing matches, ice cream parties, puppet shows, park performances, basketball events, food distribution, recovery ministry, prayer marches, outdoor park church services and much more.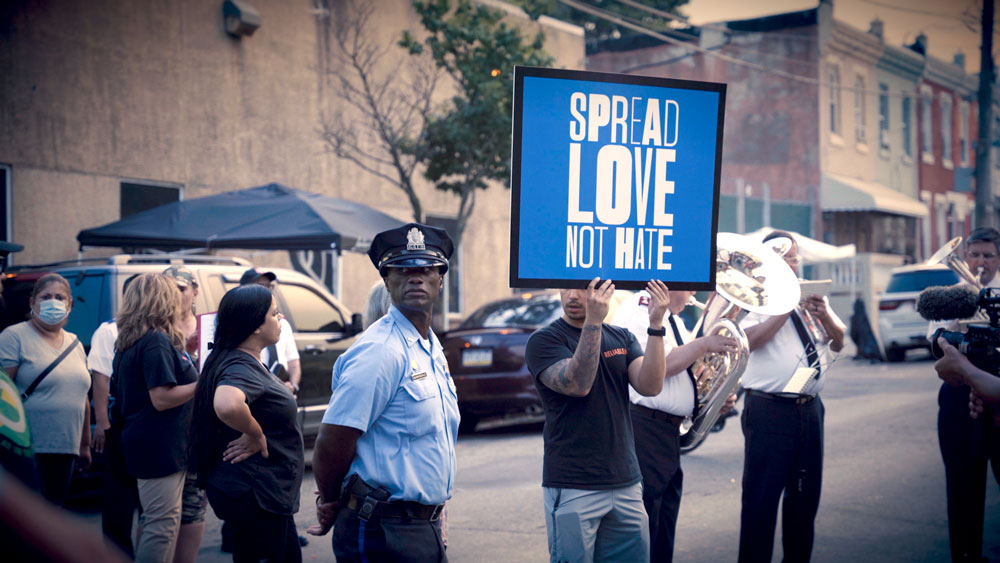 Leaders march with a message of love and hope in Kensington neighborhoods.
Urban Hope NYC's David Beidel has Kids Club in the Park.
The Building a Difference film team was there the entire nine-days, capturing as many creative initiatives as possible for a film series highlighting people coming together with community transformation strategies to show love to their city. This is all for a series that started in New York City about creative missions and has spread into Philadelphia through projects and partnerships in the Jesus Week Movement.
One of those events filmed was released in a video entitled "Uniquely Created," and features an arts festival for children in the Germantown community. Pastor Bernadine Waterman of Polite Temple Baptist Church shares on-camera her heart for children, challenges in her neighborhood and some of her strategies to reach children.
Building a Difference Video Premiere: Uniquely Created
One of the most challenging initiatives during Jesus Week Philly was attempted by Pastor Luis Center of Barnabas Transformation Ministries and Kensington Wins, a collective effort of local leaders trying to bring lasting transformation into the Kensington community. Their group organized a nine-day event to "take over" McPherson Park, also known as "Needle Park" for its open drug use of heroin and other deadly substances.
"Why the city of Philadelphia allows it is another story altogether, and the internet is filled with videos about the park that people can see for themselves. But extraordinary groups like Kensington wins and others are desperately trying to change that narrative," explains Richards.
"These are the grassroots, unsung heroes persevering daily and weekly to bring help to those who are on the edge of death. Sadly, most people's first impressions of the park might be like visiting the set of The Walking Dead. What happened throughout Jesus Week Philly completely changed that. Although it might be true that you really had to have been there to experience it fully, we are going to try and bring you that experience through the Building a Difference series."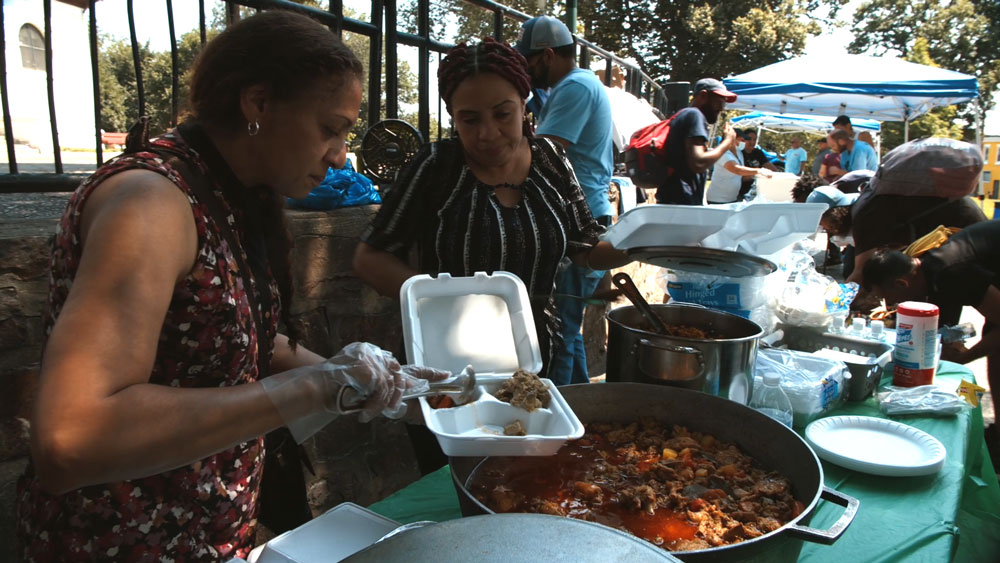 Volunteers feed the homeless in McPherson Square, aka "Needle Park."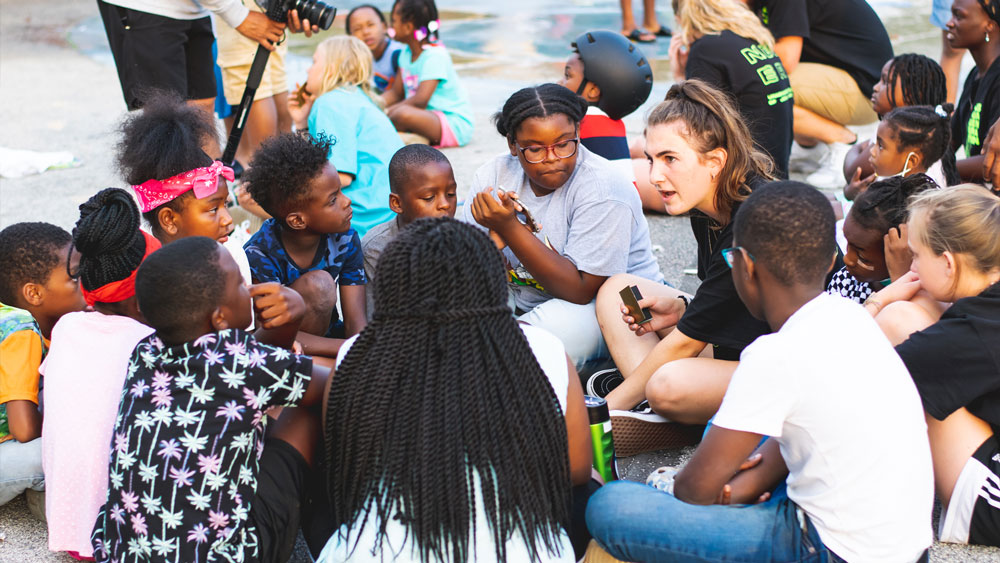 Young adults from YWAM play games and share life with children in Philadelphia parks.
Building a Difference continues to work on the series highlighting creative missions movements in America and around the world.
To learn more about the documentary series, visit: BuildingaDifference
To learn more about Jesus Week Philly, visit: JesusWeekUSA.org/philly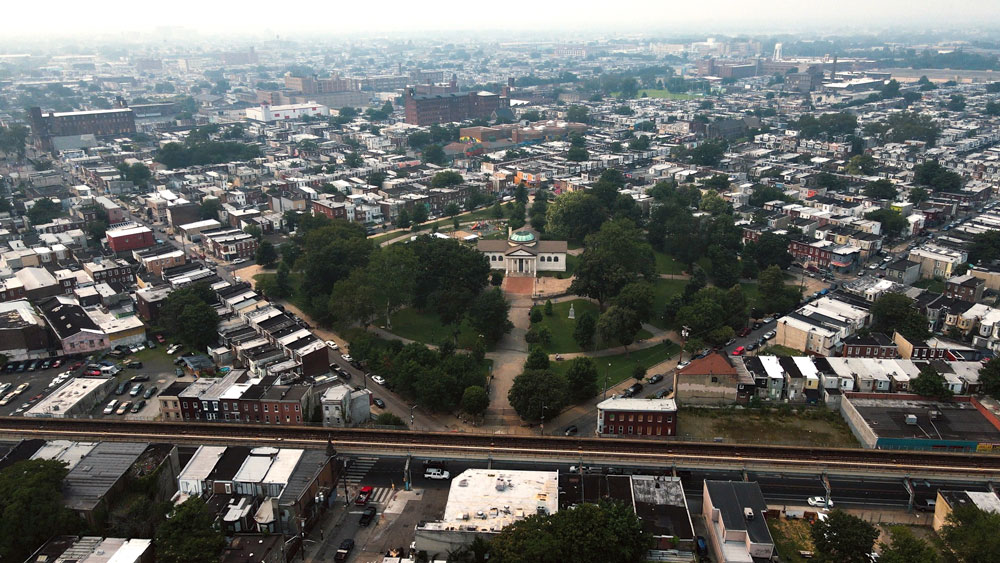 McPherson Square in Kensington has been dubbed "Needle Park" because of the allowed open drug use by addicts coming from all over America.