The Movements of Compassion Tour has successfully completed Act 1 and Act 2 of its cross-country missions experience, and Team Courageous is back in Jacksonville, FL for a short and well-deserved rest!
"I am so proud of what our team has accomplished during the past eight months," shares Mick Richards, Prod./Dir. of Building a Difference and media missionary. "It has been extremely challenging, and at times very difficult to say the least."
Richards continues, "The goal from the very beginning of Building a Difference has been to a shine a light on remarkable works of charity and to ignite hearts to movements of compassion. Therefore, we felt it was important to take many of the concepts presented in this series and put it to a test. So we took a special family featured in Volume One, along with the spirit of helping hurting neighbors through community outreach, the deeper spiritual significance of meeting the needs of the suffering in Volume Two, the process of radical character change we discovered in Volume 3, and put them to 'a road test' in the Movements of Compassion Tour.
"This family and team has been tried and tested by many of the principles in our series, and what has been accomplished so far is nothing short of amazing. Out team will soon be heading back out on the road for Act 3 and conclusion of the tour, and the God-experiences they are all capturing on camera will soon be released in Building a Difference Volume 4: Movements of Compassion."
While in Jacksonville, the team will be serving alongside local charity organizations in their own home town of Jacksonville, FL during on a much-deserved break. They will be working closely with Mick Richards under a discipleship program preparing them for the final stretch to the finish line when Act 3 begins.
– Team Courageous is recording all of their experiences on camera and soon our audience will be able to see the full story!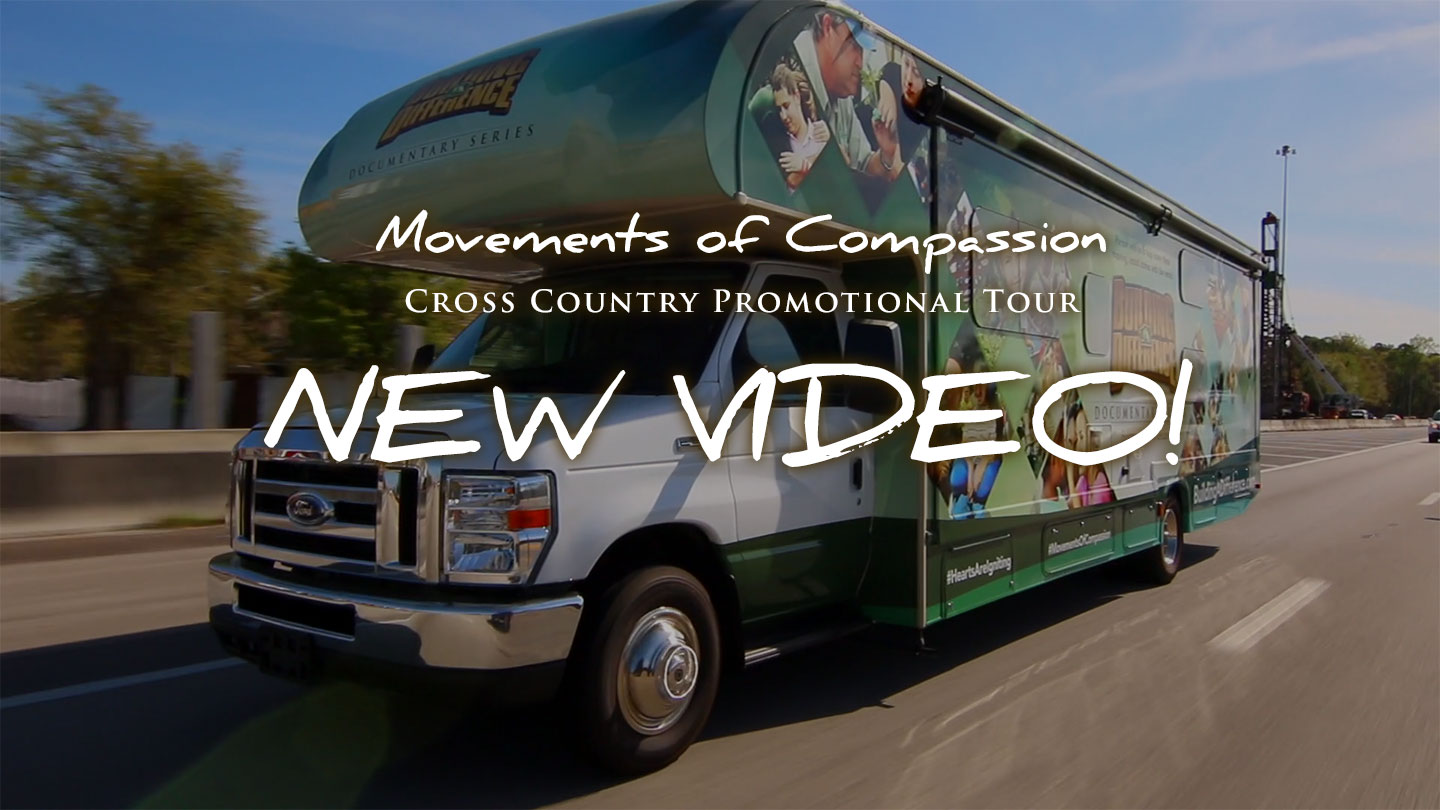 Subscribe to our YouTube Channel!